Our Other Products
Auto Drain Valve
---
Auto Drain Valve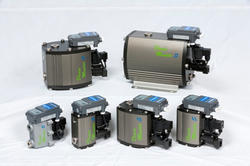 DRAINMATIC DRAINAGE MANAGEMENT SOLUTIONS :-
Air leakage is so little that economic effect is excellent,and recovery of investment expenses is fast.
Outlet diameter is large (Inside diameter 12mm) so there is no choking.
All operations are automated so no settings required.
Model varies from small to high high-capacity according to capacity of using compressor.
Self cleaning mode automatically takes over in the event of a blockage which purges the value.No maintenance is required.